Request Information
The Lumos OptiClear plate has a high clarity bottom culture surface for microscopy and high content imaging. Available in 24-, 48- and 96- well options, the Lumos OptiClear plates have specially formulated reflective white walls and lensed lid facilitate optimal light delivery within each well, with minimum crosstalk between wells.
High throughput optical control
High throughput, multiwell format: 24-, 48-, and 96 wells of simultaneous light stimulation. 

Optimal light delivery and dispersion:  Customized plate material and lid optics enhance light delivery and allow for even light dispersion. Use with Axion's Lumos system to perform optogenetic experiments.
LUMOS OPTICLEAR

 

The Lumos OptiClear plates for imaging assays with white walls and custom optical lid for optimal light delivery in each well 

Plate
Cat No.
Wells

Electrode/
well

Electrode
layout*

Bottom

Walls

Maestro
Edge

Maestro
Pro

Maestro
Z/ZHT

Maestro
Original

Lumos OptiClear 24
OPT-24

24

0

Transparent

White

 

 

 

 
Lumos OptiClear 48
OPT-48

48

0

Transparent

White

 

 

 

 

Lumos OptiClear 96
OPT-96

96

0

Transparent

White

 

 

 

 
*Schematic of well illustrating that there are no recording electrodes in Lumos OptiClear plates. Consequently the Lumos OptiClear plates are not compatible with any of the Maestro systems. Lumos OptiClear plates are intended for use with the standalone Lumos optical stimulation system and in downstream imaging or plate-reader assays.
High quality optical performance
The  Lumos OptiClear plates are composed of custom-formulated plate walls that provide high reflectance to maximize light delivery to your culture and minimize well-to-well crosstalk. The custom-molded lid mates to the Lumos array and contains integrated optical lenses. Finally, the transparent bottom allows for cell visualization and assay multiplexing with fluorescence, luminescence, and other reporter-based assays.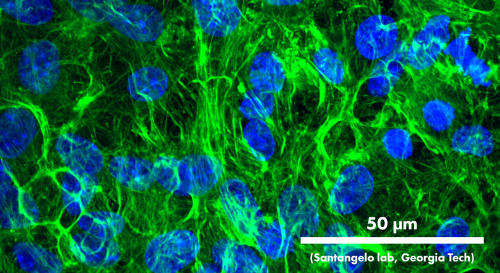 QBM rat cortical neurons fixed on 14 DIV and stained for nuclei (blue, DAPI) and F-actin (green, phalloidin). Image courtesy of the Santangelo Lab, Georgia Tech.