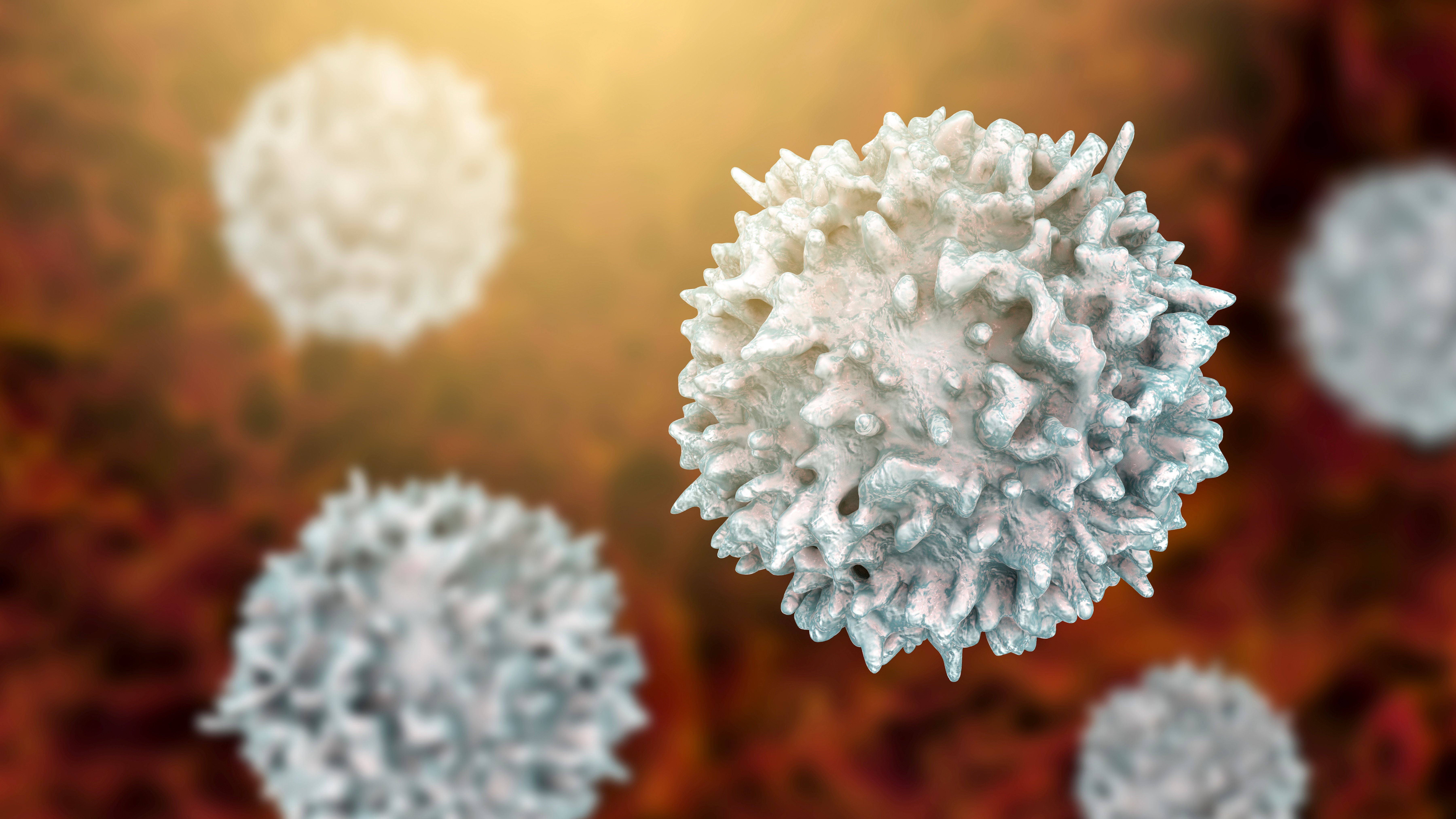 Request Information
Chimeric antigen receptor (CAR) T cell therapy involves the introduction of genetically modified T cells to a patient with the purpose of identifying and targeting cancer cells. Development of successful CAR T cell therapies requires: 
>> 

Appropriate antigen targeting 


>> 

CAR optimization 


>> 

Predictive potency assessment 


>> 

Immune cell exhaustion/persistence evaluation
 
To address these limitations and develop a safe and robust immune cell product, our live-cell analysis platforms can be used to measure phenotype, potency, and persistence of CAR T cells. 
T Cells and CAR T Cells
T cell receptors (TCRs) in unmodified T cells detect antigens presented by MHC while chimeric antigen receptors (CARs) in CAR T cells recognize antigens expressed by the target cell. 
Structure of a CAR​
Signaling domain — stimulates the activation and proliferation of the T cell​
Transmembrane domain — anchors the CAR to the membrane​
Antigen recognition domain — recognizes and binds to the target cell antigen​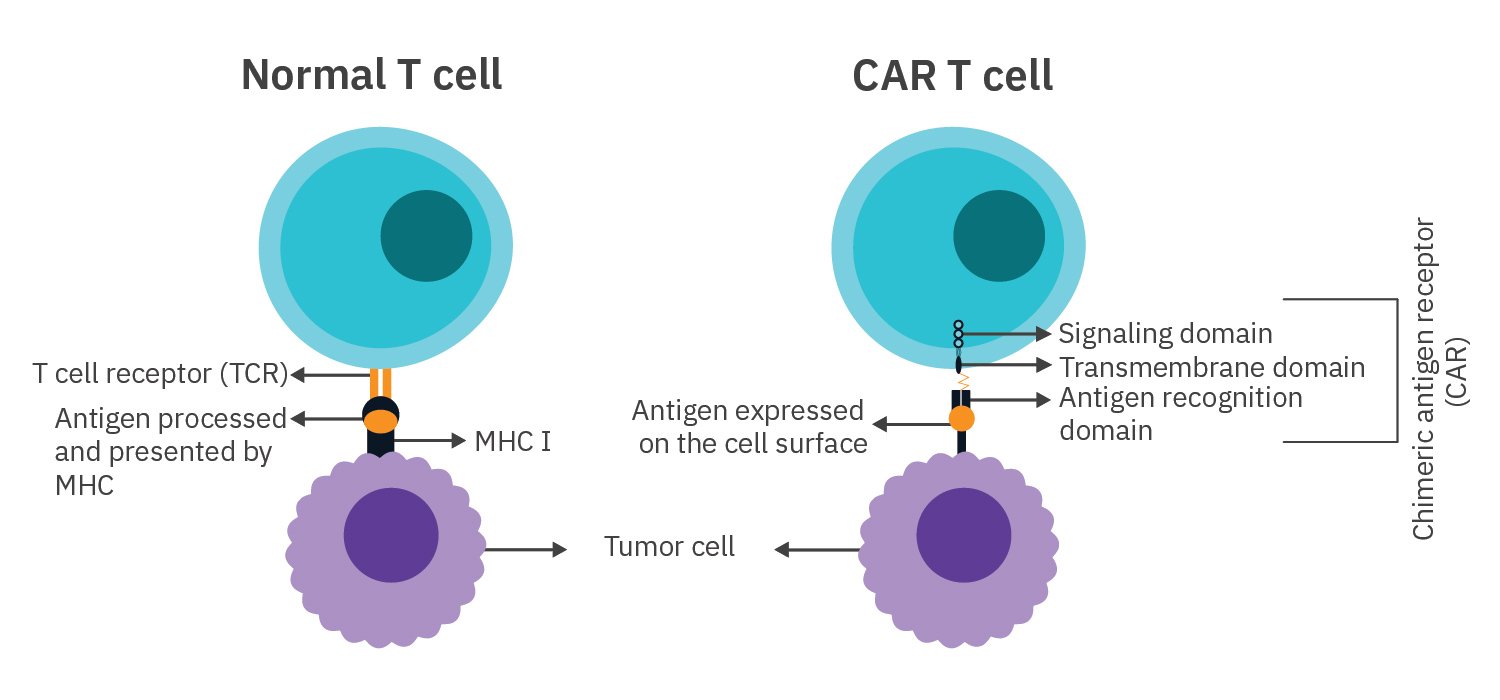 CAR T Immunotherapy Assays